Welcome to our support documentation on Subscriptions. This article handles questions pertaining to Roll20 subscriptions such as what payment methods are accepted, information on what features a subscription offers, and so on. Welcome to the table, and thank you for considering purchasing a subscription to Roll20!
---
What does a subscription get me?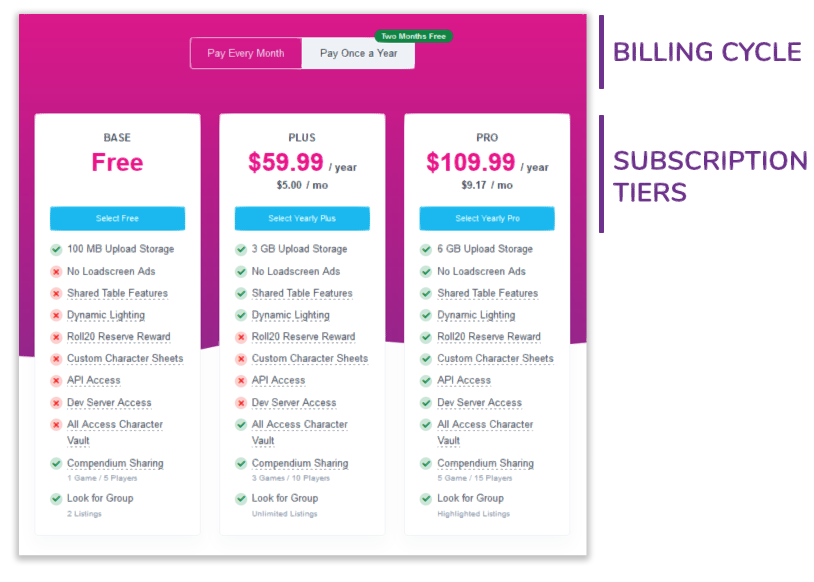 Each subscription tier comes with upgrades for you and your player's experience, such as vastly increased storage space, Dynamic Lighting, enhanced customization options, and more. Your support helps us keep the site running and drives the development of new features. That said, we firmly believe that purchasing a subscription should be totally optional, and we'll always keep the base elements you need to run a game on Roll20 free for all users. You review the list above or by clicking here.
Do you have free trials?
Not at this time unfortunately, Free Trials of Plus and Pro may be launched again in the future to unveil new features or celebrate special milestones. We'll announce these in our e-mail newsletter and on Twitter, so be sure to follow us there for the latest updates to all things Roll20!
Do all of the players in a game need to have a subscription in order to use paid features?
Not at all! Feature access for the whole game is based on the Game Creator's current subscription. Basically, as long as the person who created the game has a subscription, any players and/or guest GMs will have access to those features. We want you to be able to share perks with your whole (virtual) table! You can read more about that on the Roll20 Help Center.
What methods can I use to pay for my subscription?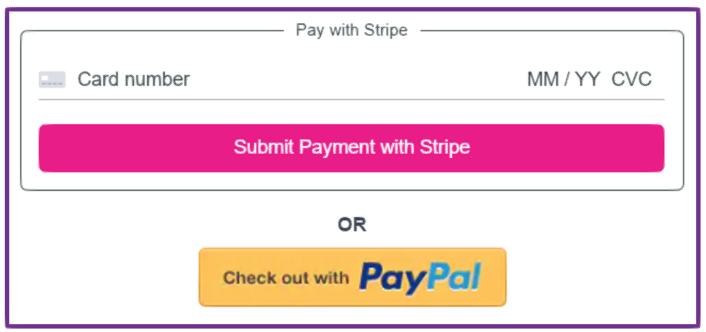 We accept credit and debit card transactions through Stripe. We also accept transactions through PayPal, which supports a variety of payment methods. These are PCI-compliant services that offer dedicated and secure transactions to help keep your data safe.
If you paid for a subscription with a credit or debit card, you can change that card information directly from the Manage Card page. If you're using PayPal, you can manage all of your payments through PayPal's Pre-Approved Payments page.
Please note that at this time, there is no way to change between payment methods (for example, from a credit card to PayPal) on an active subscription from your My Account page, so contact us through our web form if you need assistance.
What currencies do you accept?
Roll20 only accepts United States Dollars (USD) at this time. However, PayPal and/or your financial institution may be able to convert the currency at the time of transaction. We recommend reaching out to them for further details on how that might work.
I have a credit on my account. What does that mean?
It means that someone nice gifted you money for use towards a new or already active Roll20 subscription, otherwise known as subscription credit! That credit balance will be used to pay the subscription fee first before we charge your card or PayPal. Otherwise, it'll sit on your account, waiting for when you want to use it.
To check the balance of your subscription credit, visit "My Account" page and scroll down to Manage Your Subscription.

How do I gift or apply subscription credit?
To gift subscription credit:
Visit the profile page of the person you'd like to gift subscription credit to
Click on the "Give Gift Subscription" button underneath their avatar.
Additionally, if you know their Roll20 email address, you can also visit the Gift Page and enter that address in the field titled "GM's Email Address". Even if they already have an active subscription, your gift will go towards their upcoming payments until the credit runs out! For more information, please see this article.
To apply subscription credit:
Choose your desired subscription tier and billing cycle (tab located at the top)
A checkout window will pop out indicating the price of your subscription
Click on "Submit Payment with Stripe" (no card information is required if using your credit balance)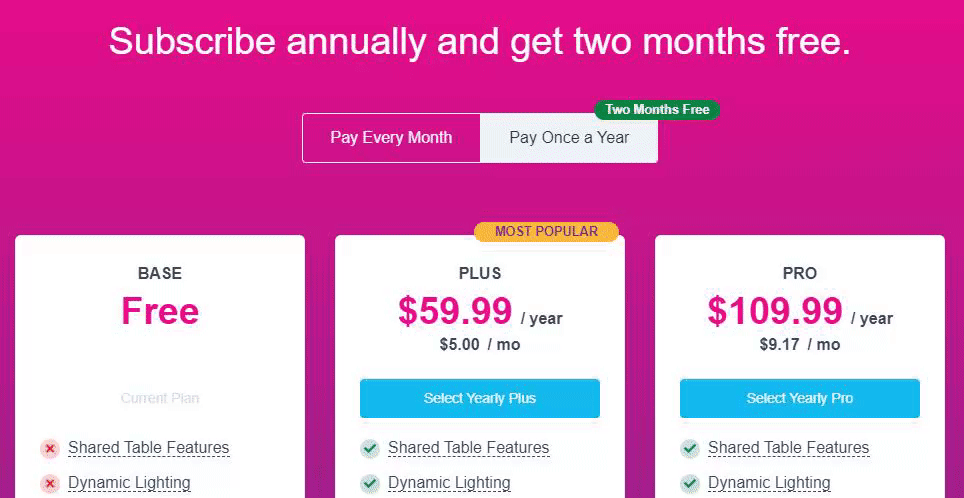 I already have a Plus subscription and I want to upgrade to Pro. How does that work?
Your account is upgraded immediately but you won't be charged for the upgrade until your next subscription fee comes due. More specifically, we will charge a pro-rated amount for your subscription upgrade on your regular billing date. You won't lose any money by upgrading part-way through your current subscription.
How do I cancel my subscription?
To cancel your subscription, navigate here and choose the Free tier. You will be able to use the remainder of your subscription until it expires and it will not auto-renew thereafter. Please note that this action will not issue a refund if you cancel your subscription within the grace period of 15-days (please contact support if further assistance is needed with this).
What happens to my games and/or account if I downgrade or cancel my subscription?
In general, all features related to the downgraded or canceled subscription will simply be "paused" and "hidden" until you re-subscribe. Once you renew your subscription, it will all come back, just as you left it. So if you have Dynamic Lighting lines drawn on your map, they'll be waiting for you! Like a faithful dog outside of a pizza place. Waiting. Waiting...
For your storage quota, though, we made a small exception in your favor. If the subscription change lowers your storage capacity, you can continue to use all the assets that you've previously uploaded. You just won't be able to upload anything new until you do some house-cleaning to get below the threshold again. You'll definitely want to make sure you're checking on your audio assets, too!
I ran into an error/made a mistake. Can you help?
Say no more! Okay, actually, please say a little more because we need some details to help you out. Contact us through our web form with a link to your Roll20 profile and information about the issue you've encountered. We'll do our best to correct the situation and make sure it gets resolved as soon as possible.