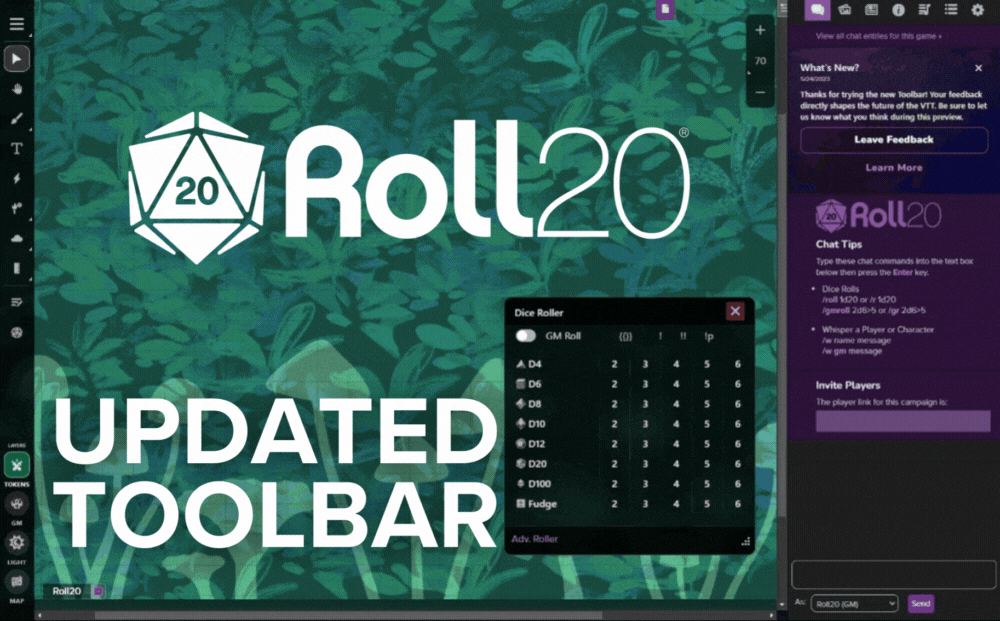 We've been hard at work on an update for our toolbar, and we're excited to bring it to your tables. The Tabletop Toolbar provides you with a variety of useful tools for manipulating the table as well as objects on the table such as maps and tokens. Note that some tools may require you to click the button with your mouse pointer to view all the available options. Many of these tools are explained in more detail on their own help pages; we've included links to read more about the tool where available.
Can I Switch Back to the Legacy Toolbar?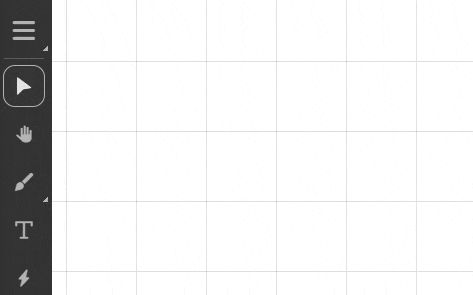 To navigate back to the Legacy Toolbar, simply navigate to the Settings button on the toolbar, hover over it, and select Opt Out of UI Redesign. 
 
From there, you'll have access to the legacy toolbar once more!
You can also switch in between the new and legacy Toolbar by going to the Personalization & Display section of your settings menu, and toggling the New Toolbar button. Switching between Toolbars will cause the page to reload. 
Can I give feedback on the new Toolbar? 
Yes. We're actively looking for user feedback on this redesign, because we aren't switching over to this new toolbar until we reach certain levels of adoption. We want to make sure this new update works for your games.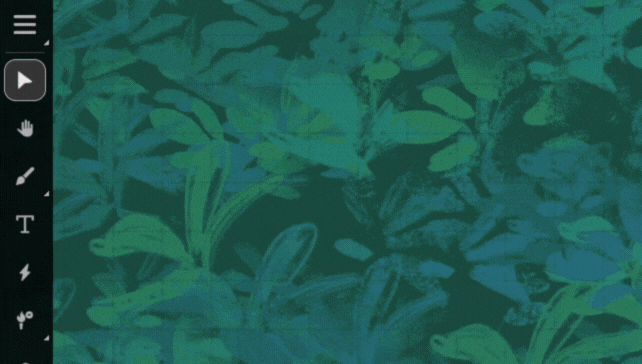 In order to give some feedback on our new design, please reach out here.
Toolbar Overview


Here is an overview of all of the tools on the new toolbar, from top to bottom. 
Settings
Select 
Pan
Draw
Text
Effects (GM Only) 
Lighting (GM Only) 
Fog Of War (GM Only)
Measure
Turn Order (GM Only) 
Dice
For GMs, the bottom half of the Toolbar is now an easy way to toggle between each map layer. 
Layer - Tokens (GM Only)
Layer - GM (GM Only)
Layer - Light (GM Only)
Layer - Map (GM Only)