This page is about a feature exclusive to Pro subscribers, or to players in a Game created by a subscriber. If you'd like to use this feature, consider upgrading your account.
Wondering how to get started with installing API scripts? This article helps walk you through installing API scripts via our easy-to-use 1-Click Install Library.
---
Where to Go to Install
API scripts have to be installed for each campaign individually. We don't have an option at this time to install API projects across multiple games - you'll have to go into each game and install the scripts you want to execute for that particular game.
To get started, navigate to the Game Details page for the game in question. Once there, go ahead and click on the Settings dropdown and select the API Scripts option.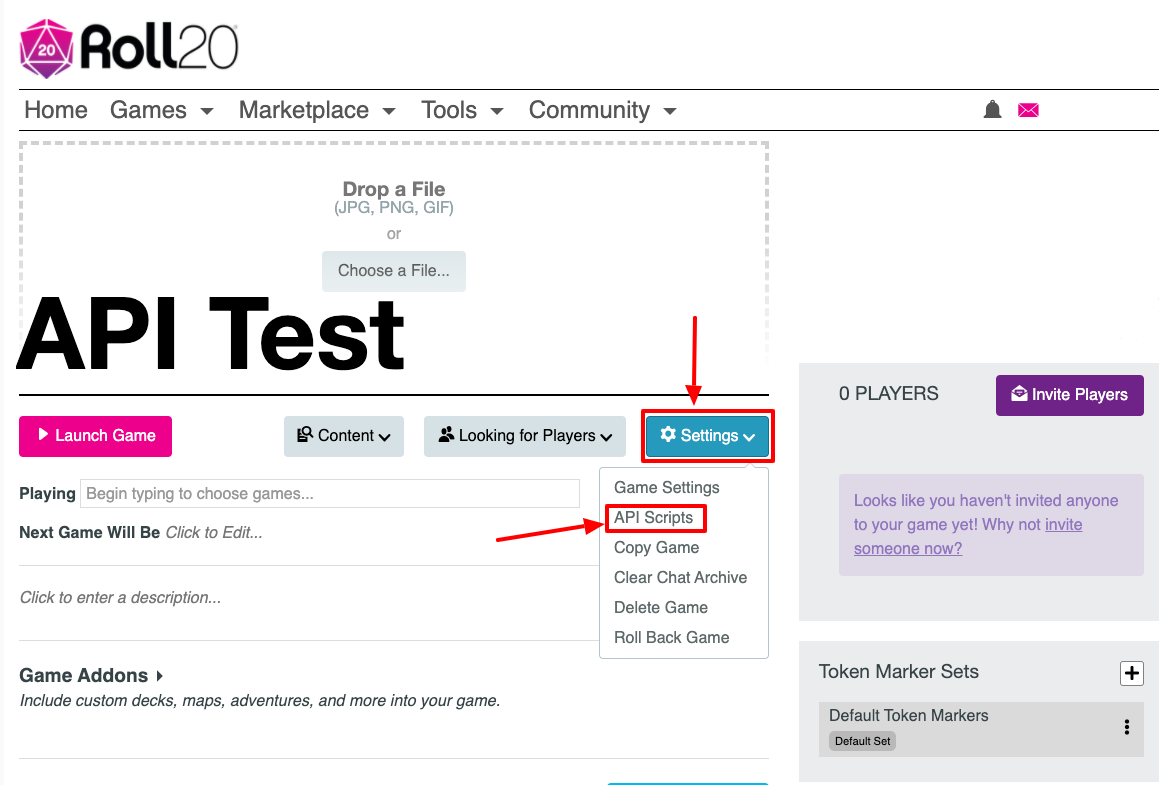 This will open up your API Settings page which is going to be your hub to install, modify, and manage your API Scripts. For a detailed breakdown of the API Settings page, we highly encourage you to check out our guide here.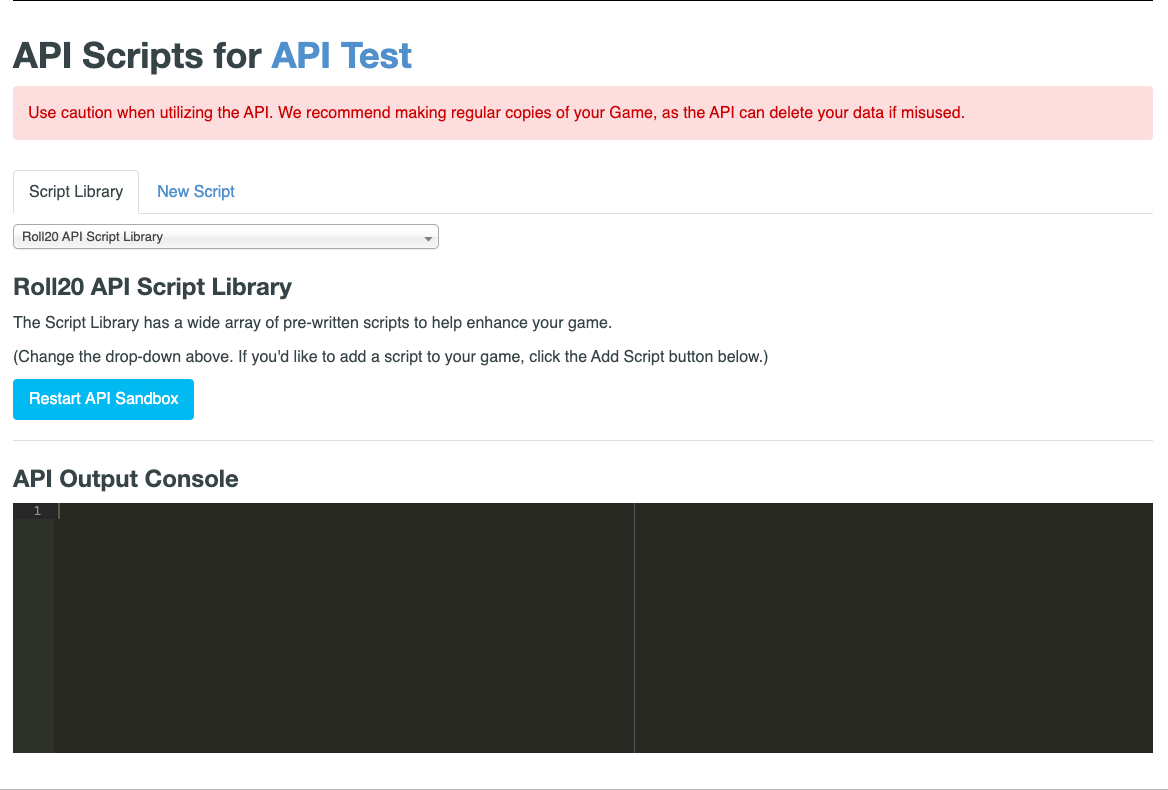 ---
Installation
Once you reach the API Settings page, go ahead and navigate to the Script Library tab, if you aren't there already. Within that tab, select the dropdown menu titled Roll20 API Script Library to search for scripts available for 1-Click Install.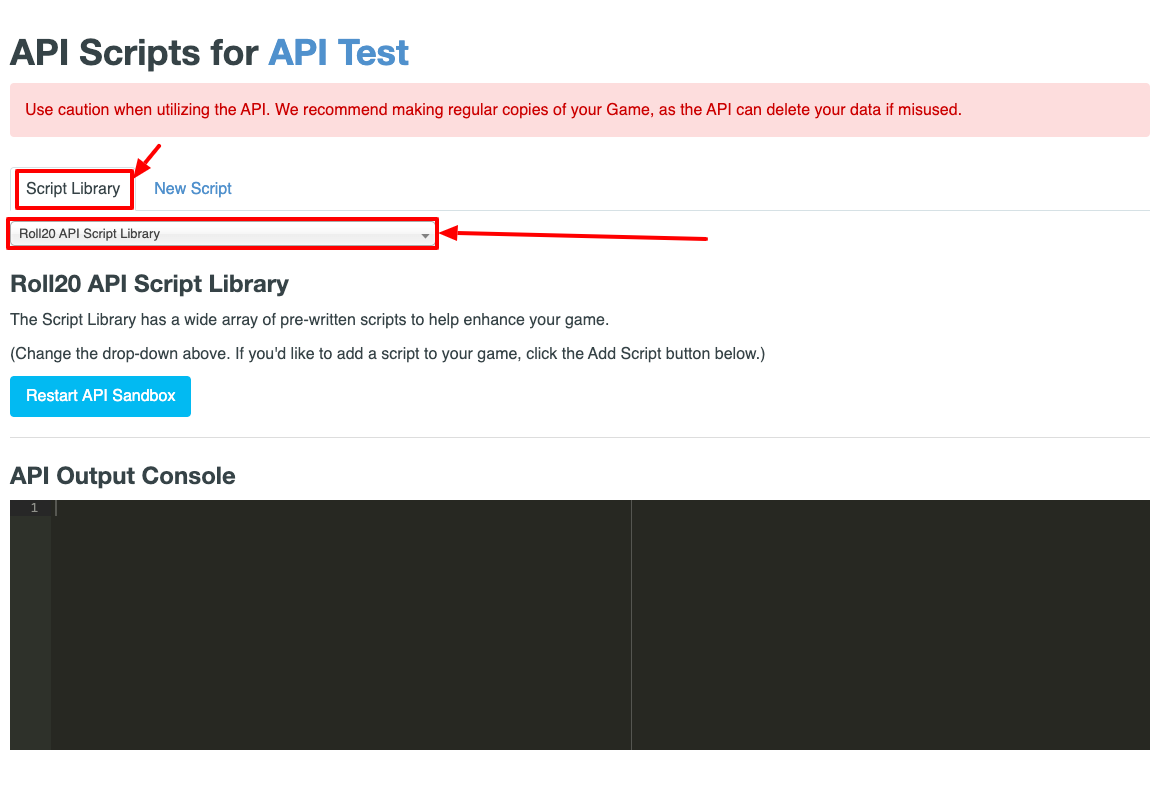 The scripts are sorted by the various functions that they perform; whether they extend a Character Sheet's features, perform a utility task, change Dynamic Lighting, or modify Tokens.
This will bring up information regarding the script, the author, the version, and much more. This information is very important to understanding and using a script, so it's crucial to take the time to read through these details.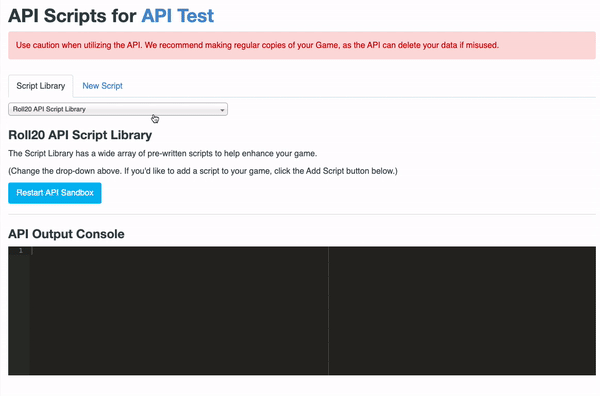 Now that you have the script open, simply click the Add Script button at the bottom of the page to install it. Once you click the Add Script button, the API will restart and the page will refresh. You will know everything went successfully if you see a new tab next to Script Library with the name of your script.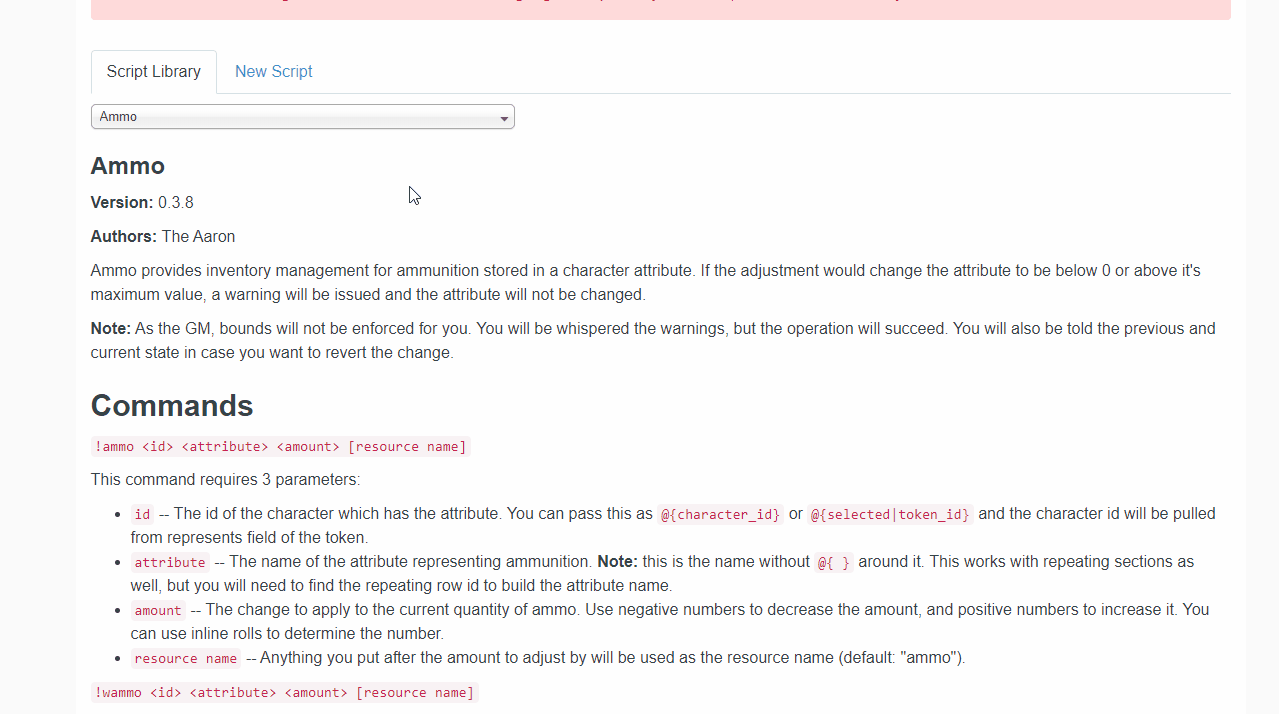 ---
After Installation
How to Use
Make sure you review the script's description for important information. That's where you will find instructions on how to use it in-game. To find the script's description, simply click the tab with the script's name from your API Settings page.
Having Trouble?
If you are running into issues with using the API or installing the script, make sure to check out our guide on troubleshooting API issues.