This page is meant to offer support in regards to gifting subscriptions or subscription credit to fellow users.
---
Well met! Do you have a great GM? Or a fellow player who you think has the potential to be a great GM? You can grant them full access to Roll20's premium features!
Gift Credit Portal
At the Roll20 Gift Credit Portal, all you'll need is your GM's email address!

After clicking through, you can decide which subscription tier you'd like to gift.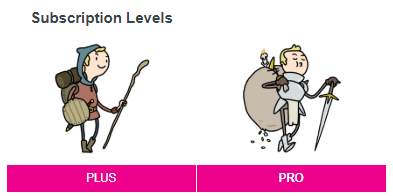 Gifting Credit
Once you've chosen a specific tier, you can add that specific amount of Gift Credit to your purchase.

Conversely, you can also add double the amount (for a couple of months/years) or however much you'd like to your purchase. Additionally, if you gift your GM credit for a monthly subscription and they decide to opt for the yearly option, the credit will be applied as a discount on their subscription purchase.
You can also choose to "sign" your gift or remain anonymous.
Payment Options
Like any other Roll20 purchase, you can use a credit card or link your PayPal account to complete the transaction.

Now you're all set!
Once the transaction is complete, you've successfully gifted a subscription or subscription credit! If there was a mistake in your purchase of any kind, please contact us at team@roll20.net with a detailed description of this issue so we can help!
Looking to gift an item from the Roll20 Marketplace?
You can find instructions here!