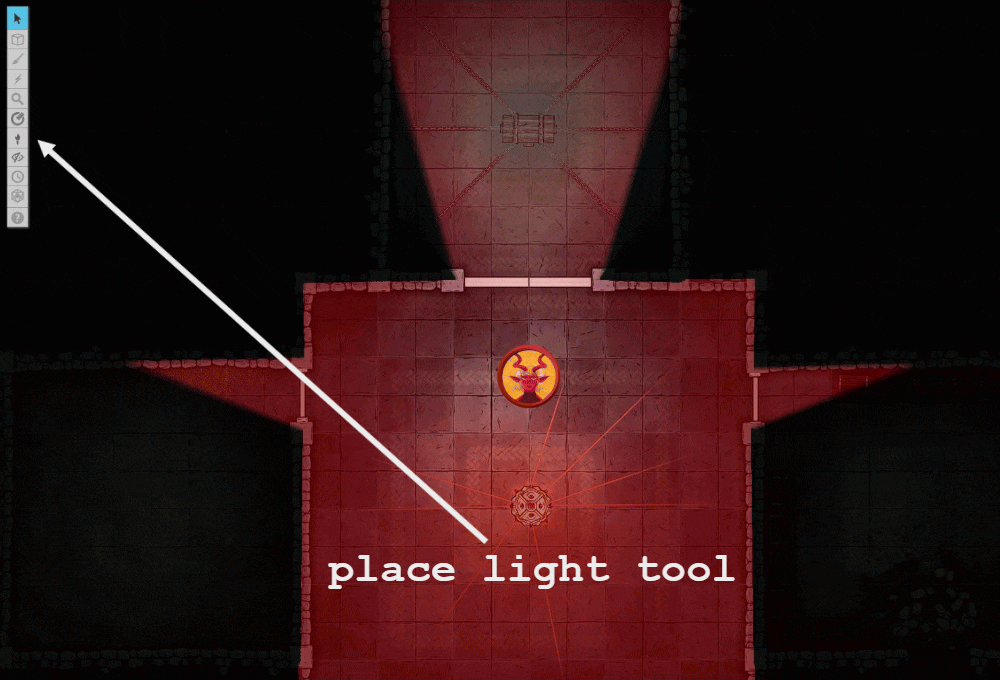 Now, lighting your dungeons is one click away! This new place light tool will create a lighted token on whatever layer you currently have selected. That token will emit Bright Light for 20 feet and Low Light for 20 feet. After placement- the light settings can be changed in the token settings like any other Token.
This button is only available to Plus + Pro subscribers, and only when you're in GM mode in a game.
This page is about Dynamic Lighting, a feature exclusive to Plus and Pro subscribers, or to players in a game created by a subscriber. If you'd like to use this feature,
consider upgrading your account.
| | Free | Plus | Pro |
| --- | --- | --- | --- |
| Dynamic Lighting | | | |