We are always interested in hearing your feedback and thoughts about the app! We have two avenues available to help answer your questions and improve. We have also made access to these routes available right from the home screen within the app!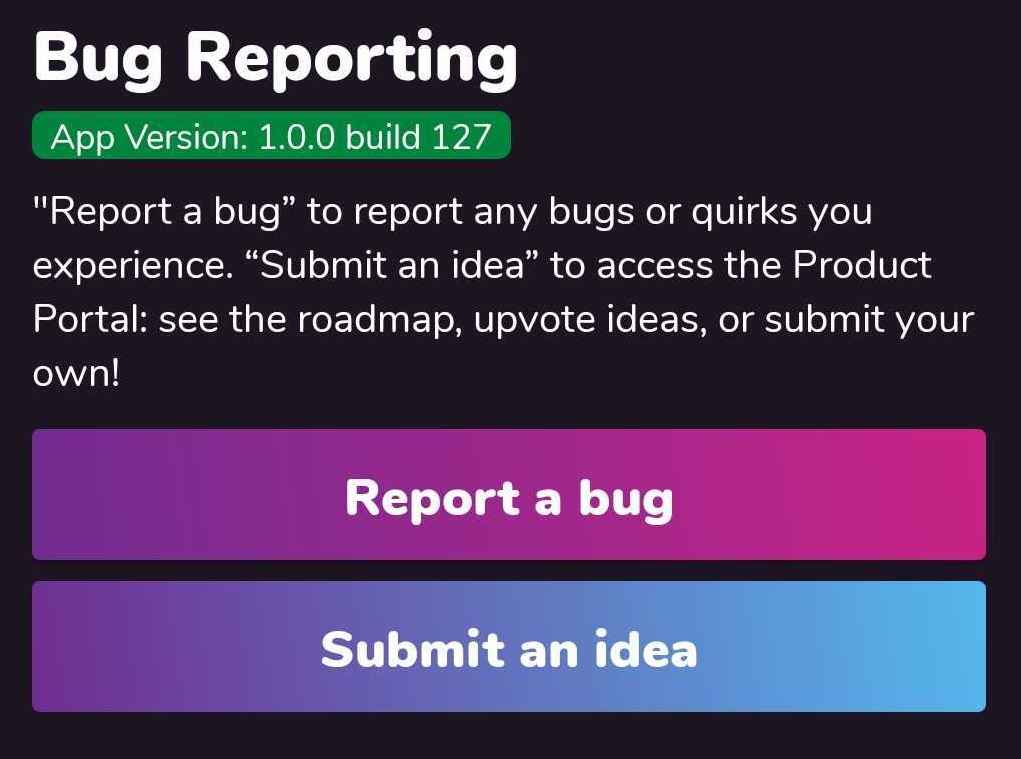 Feedback
Please check out our product board! You can submit new ideas as well as vote on ideas submitted by others. Let us know what improvements, features, or character sheets you'd like to help us build a better app!
Bugs
You can report any bugs you encounter with the Roll20 Mobile App through our web form. Our XP Team will assist in troubleshooting and pass along any bugs/issues to our mobile team to rectify.