The Roll20 Mobile App enhances in-person play for players. The app provides mobile access to Roll20 character sheets for players.
Below outlines the initial navigation steps to view your character quickly!
Home Screen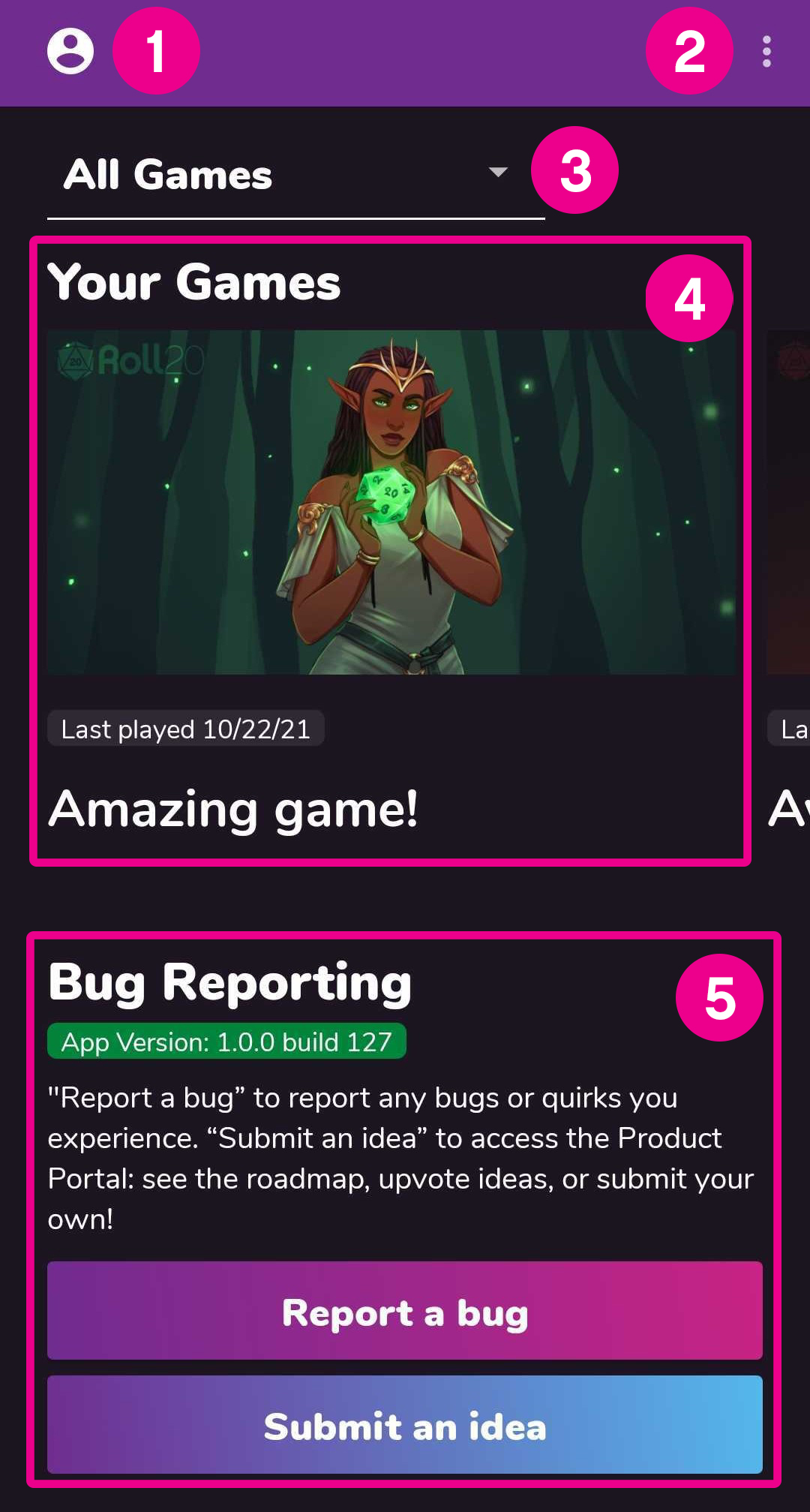 Sign out button - When you are logged in, you can click here to sign out of the app.
Menu button (Refresh) - If you are not seeing a newly created or updated game right away, clicking refresh will re-sync the app! You can also drag down to refresh.
Sheet selection - Only D&D 5E by Roll20 is supported here. Choose "All games" if you're using a different sheet but note that there may be some technical or visual issues with these other sheets.
Your Games section - Provides a quick way to access your games. You can scroll horizontally to see and select different games.
Game Screen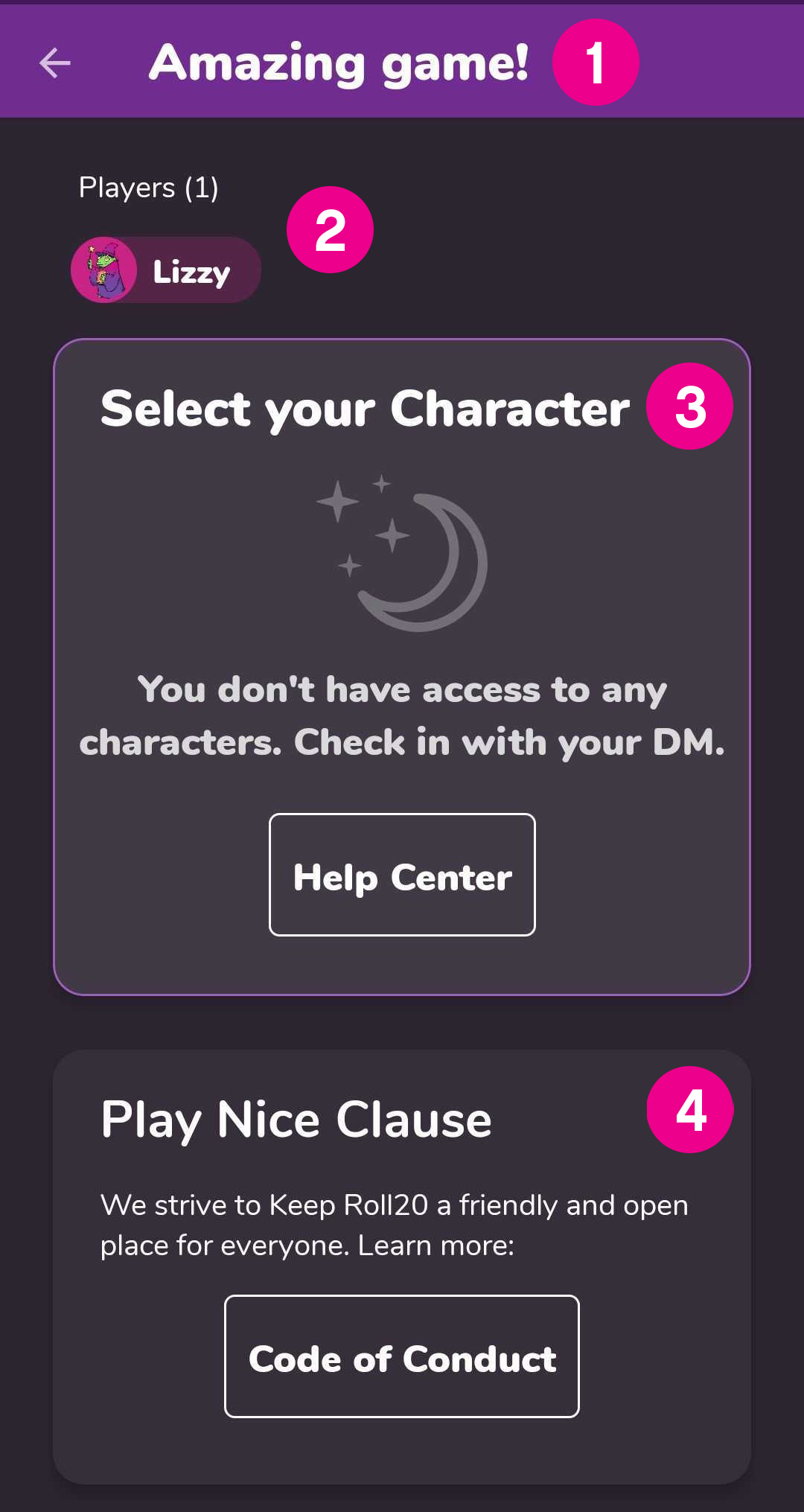 Game name
Player list - You will see a list of the players in the game and their avatar. You can scroll horizontally to view more.
Character selection area (No character) - If you don't have a character assigned in the game, this is what you'll see. Make sure the GM assigns a character for you to use.(See below).
Code of Conduct
When assigned a character by the GM, you should see this: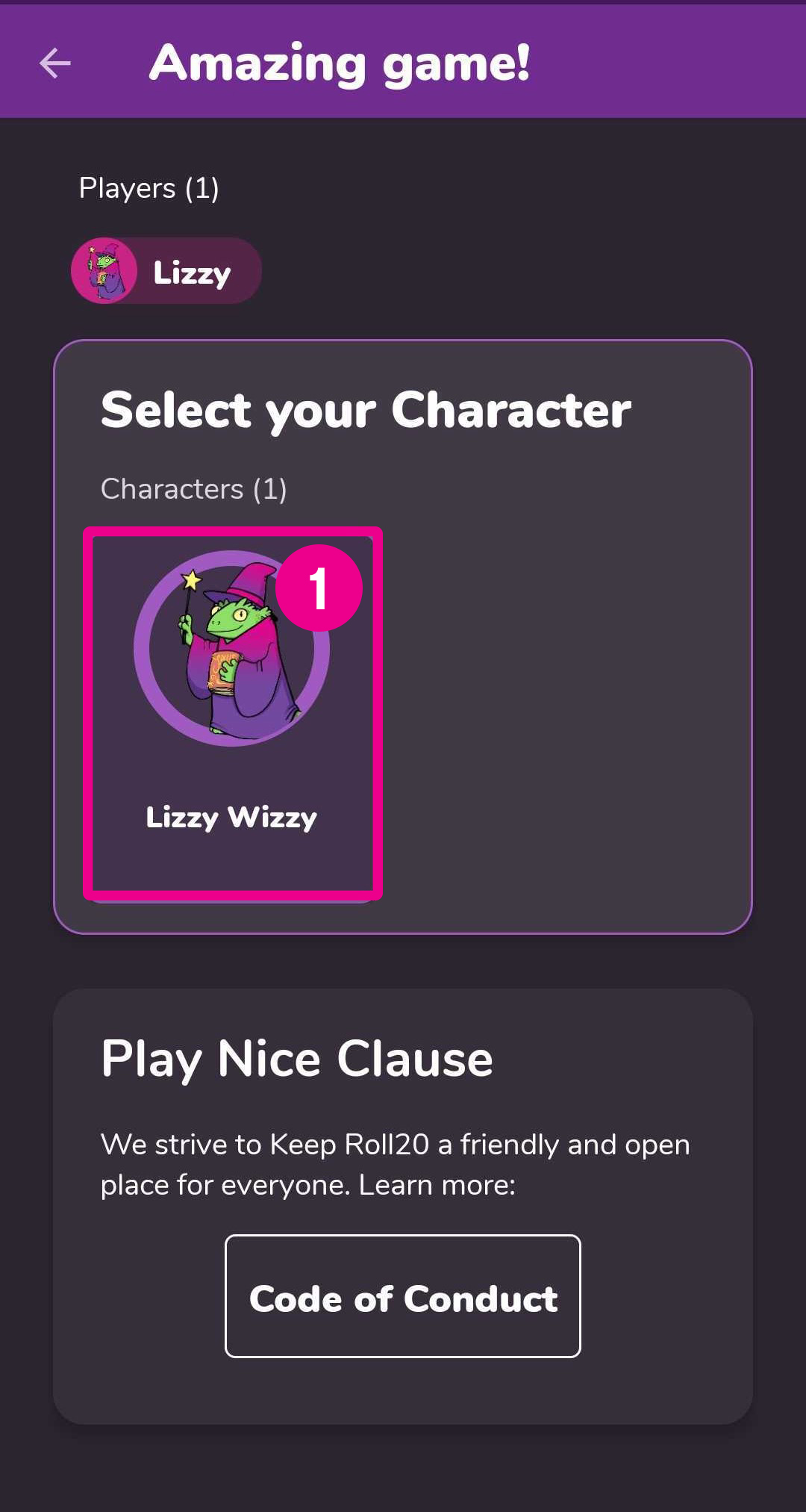 1. This is your character name and portrait!
Tap your character to navigate to your character sheet. If you are using the official 5e sheet by Roll20 you can check our article here for more information!