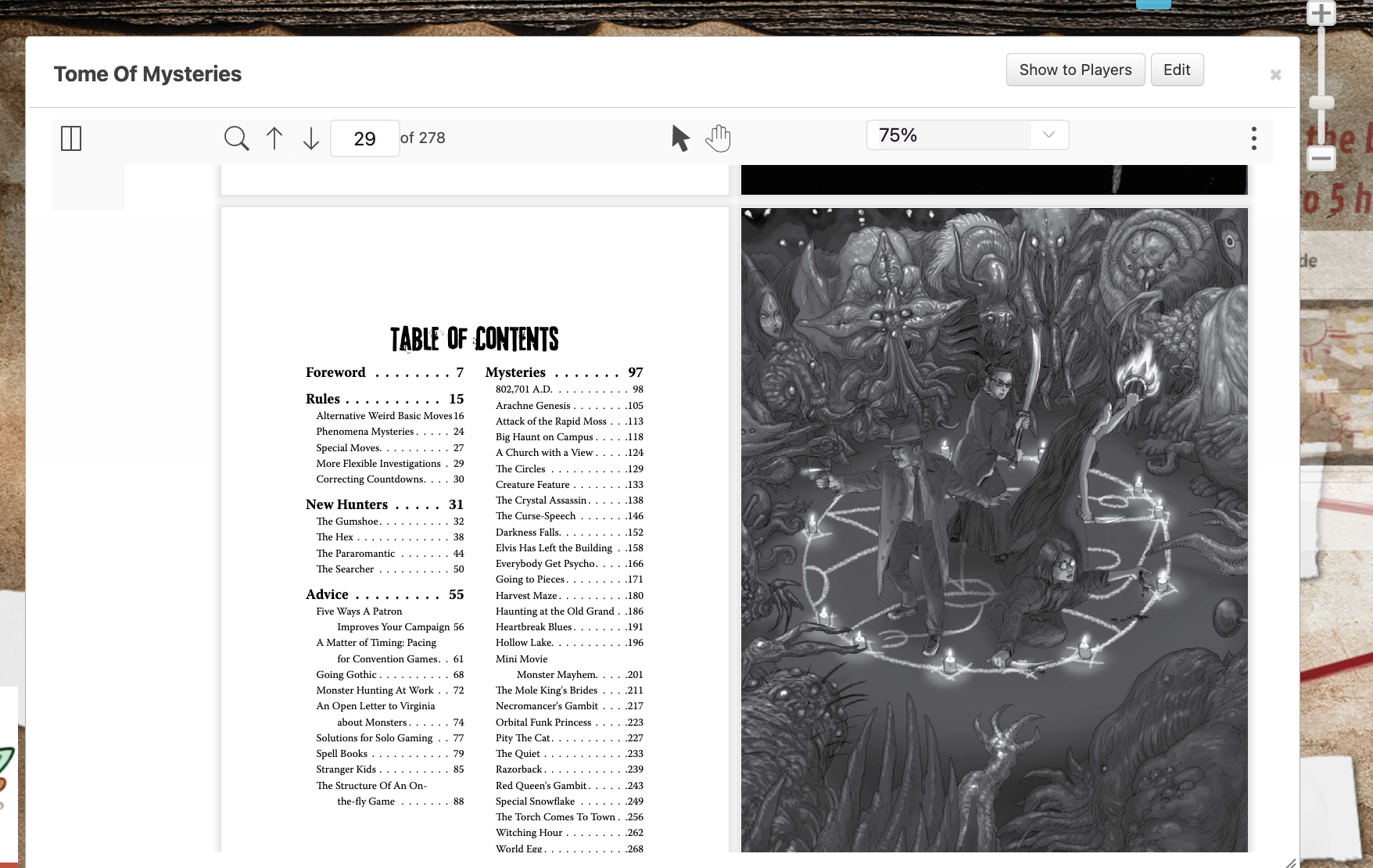 PDFs come in many different shapes and sizes! Here's our advice for uploading PDFs that will perform the best on Roll20: 
DO ensure that your PDF is below 150MB before upload (ideally below 100MB).
DON'T upload locked PDFs, as you won't be able to access them.
DO flatten PDFs before upload, as form filling functionality is not yet supported. 
TRY TO AVOID uploading PDFs that are full page image scans, as it can slow performance. 
TRY TO upload Web Optimized PDFs when you can, to improve performance. 
If you're looking for tools to optimize your PDF, Adobe has a suite of free online PDF editors. You can compress your pdf file sizes, rotate pages, and convert images to PDFs here. 
Still have questions? Check out our PDF FAQ for In-Journal PDFs On Roll20. 
Problems with PDFs? Reach out through our Help Center.